rocca select new construction move in ready home
I am a senior design professional and awarded designer; however, when it comes to my own home I'd rather not be a part of the process. I've done it before and living there simply becomes a situation where I question the decisions made and wish I could change each on.
My wife and I happened upon our current house by Rocca Custom Homes as it was nearing completion. It was unique, sophisticated and tastefully executed. Once we saw it, we were ready to buy.

The Rocca's were fair to work with during negotiations and after possession as we had call backs for minor corrections.

We'd recommend them to anyone considering building a quality home of unique character.
tim- Architect Nueman Munson
design+build new construction custom home
When we decided to build a home, we spent a lot of time evaluating home designs and contractors. We felt that Kimberlee and Kevin offered the best combination of unique design and quality construction. Kimberlee spent time really getting to know us. She has an amazing sense of design and offered unique insights, which were extremely valuable during the entire process. Kevin and Kimberlee went above and beyond to evaluate ideas we had and help turn them into our beautiful home. The home building process can be very overwhelming, but Kevin and Kimberlee seamlessly moved us through and assisted us every step of the way. The end product is a collaborative effort on a home that we are very proud to call ours.
jeff-engineer + angie-nurse practitioner
rocca select new construction move in ready home
The quality of the home that the Rocca's built for my wife and I is excellent. As a construction professional, I see their strong emphasis on attention to details, a high level of craftsmanship, and use of quality materials.
jason- Vice President of Iowa Operations Miron Construction Co.
design+build new construction custom home
Thank you for our beautiful new home. This was our first time building and you made the overwhelming process enjoyable. Our finished home was even more beautiful than the 3-D models we worked with in design. We highly recommend the process!
shelly- Owner Wellfinity Yoga Studio
design+build new construction custom home
Having remodeled several homes we selected the Roccas for their design skills and technical craftsmanship. The on site management of the installation of unique products we requested created the unique, quality home we love that brings the outdoors inside.
andy + celine
"My one caveat to the home we purchased in Coralville was... "we need to do something with the kitchen!". It seemed like a dark corner of the house with laminate counter top and bi-level bar making it feel choppy and very cut off from the rest of the home. Kimberlee helped me create a kitchen I could love. And suggested an update to the living room fireplace in the process! We started with a consult including our preferences, how we wanted to utilize the space, possible changes to make that happen, and discussion of what we could reasonably accomplish to stay within our budget. Kimberlee was sensitive to all of these points including options along the way for us to be able to make decisions we would be happy with and could afford. The first proposal underwent quite a few changes as we continued the process and Kimberlee was not off-put by this at all - she is a person who enjoys a challenge! :-) The work was planned to be very organized and done quickly so it didn't inconvenience us any longer than necessary. The remodel created a more open, visually pleasing space for entertaining guests and our large family. Our grandchildren and I have spent many happy hours baking and talking over the kitchen counter and playing or having quiet moments in front of the fireplace. Our house made into more of a home - thanks to Rocca Custom Homes!"
donavan + leann
design+build new construction custom home
We made an excellent choice working with Rocca Custom Homes to build our dream home. My wife and I spent years collecting ideas, photos from magazines and treasured items from our many travels. It was our dream to combine all of life's experiences and memories into a one of a kind home equipped to house and feed as few as our extended family up to large groups of people.
After finding the perfect undeveloped farm land we started design with the Roccas. Kevin + Kimberlee made valuable suggestions on how to position the home, develop the pond and create a picturesque setting for our dream. The 3-D modeling software they use allowed us to move beyond imagination into real scale imagery and the home was design to embrace the natural setting.
Once our plan was established Kimberlee spent time with us pouring over all of our ideas to create a perfectly cohesive vision. Kevin spent time with us reviewing structural components, energy options and answered all our of questions thoroughly. We so valued this time of planning, it truly prepared us for the building process.
We have lived in our home for 14 years and we are more please with it today than the day we moved in. It has exceeded our expectations for efficiency, the design has enhanced all of our family gatherings and we have enjoyed making many, many memories.
jim-professor + teresa-minister
design+build new construction rocca select customized home
My wife and I employed Rocca Custom Homes to build our dream home. This was our first foray into the custom build world, and I cannot say enough how pleasant and professional Kimberlee and Kevin were throughout the entire process. It is never an easy task to create something cohesive out of the myriad of choices out there, but with the expert guidance from Kimberlee, my wife and I were able to completely realize our dream home.

We love our house, and we wouldn't hesitate to recommend Rocca for your next custom dream home.
chris + becky - wig n pen
rocca select new construction move in ready home
We had to find a house in one weekend, and we were looking for something that felt Southern Coastal. We really didn't think we would find it, but we did! When Rocca Custom homes built the house, no one was thinking "beach", but we could tell nature was top of mind the moment we stepped inside. The house was designed around a 200 year old oak tree and the elements of nature were everywhere.
One of our favorite places in our home is the 2nd-story sun porch. It is nestled high in the oak tree right off the master bedroom and feels like a private retreat. The corrugated tin ceiling and natural elements reminds us of the beach. But when we saw the play room under the stairs we just knew the home was meant for us.
The list of creative details is overwhelming; salvaged barn beams, floor boards from a local church, copper sinks, hand cut tile mosaic work by Kimberlee, tin wall treatments, molded glass tree doors, hand beaten wood floors and on and on. We knew the home was new, but it had a sense of history and connectivity to Iowa which really helped us feel at home.
ken- ceo university hospitals ednamae-hospitality expert
We spent a long time searching for the right contractor when we remodeled our kitchen. We did NOT want the [seemingly unavoidable] experience of getting the estimate, starting the work, and then watching as the costs grow and grow and grow. We interviewed some who said, "Well, this is just an estimate, but you never know!" And, "When will it be done? I can't really say. It depends on a lot of factors." Kimberlee and Kevin were a breath fresh air. They gave us the estimate, and figured in several possible scenarios that might increase the costs, and then estimated how much those increases would be. They also gave us a VERY clear time-frame, so we knew we wouldn't be living without a kitchen for months….wondering when it would be finished. Everything was done efficiently, and beautifully, and it cost just what they said it would.
The Roccas are the dream contractors! They tell you what they'll do, and then….THEY DO IT! It seems simple, but it's so rare in this business.
When we chose the Roccas to do our kitchen, we benefited from Kevin's skills as a contractor, and Kimberlee's skills as an artist and designer. So many contractors will help you "plan" your remodel, but they don't seem to have an eye for design - or imagination! We had been told several times that we couldn't have what we wanted, but Kimberlee thinks outside of the box, and she designed our perfect kitchen. Having spent the first 17 years of our marriage living wherever the military sent us, we were looking forward to having a house of our own, and that meant a kitchen we love. We spent some time searching for someone who could turn our boring, tiny kitchen into a beautiful family space. When we found the Roccas, we hit the jackpot. Our remodeled kitchen is gorgeous, efficient, and comfortable. And, it was finished on time and on budget. You can't ask for more than that!
justin-engineer + robyn-thesbian extraodinaire
design+build new construction rocca select customized home
We've been looking at Rocca Custom Homes for over 5 years and have loved everyone we have gone into. so when the time was right we knew we wanted the Roccas to build our home. Building our home with Rocca was one of the most pleasurable experiences I've had when working to accomplish a goal "our home!" Watching the step by step process of the house going up foundation, framing, flooring, etc., all was done in such a timely fashion you felt that this team has done this a few million times before.
Each step was met with Kimberlee's expert guidance, she has an eye for design and is so helpful when it comes to seeing the whole picture. If I was stuck on how to explain what I wanted she would just take a piece of paper and sketch it out for me. In fact that is how our fireplace and downstairs bar were designed and they look just like I imagined perfect!!! The people we have had over say how unique these areas are in our home.
I must say I didn't feel like it was contractor and home buyer working together it felt more like friends helping me make big decisions.
There would be times when I would have to think about something for along time before I made a decision, that was no problem, I never felt rushed. Then there were the times I changed my mind 2 to 3 times, that was no problem either. In the long run I feel this helped me to be totally pleased with everything we picked out! Kimberlee kept us up to date on the costs as we progressed from one stage to the next. This is the 2nd house we've built in the last 20 years, this was by far the easiest. I could go on and on because it was FUN!
I will leave one last comment that means a lot to me; When we were done with our closing at the bank my husband and I went out for a celebratory dinner. We thought "lets go look at our new home" even though it was late. When we got to the house and saw a light on we didn't think much about it, just thought one of the last minute workers left it on. But that wasn't the case. When we walked into the house there stood Kevin Rocca, he was just taking a last minute look at the finished work to make sure it met his expectations and maybe to look at job well done. My husband and I felt so blessed that we got to see the completed home thru the eyes of the builder. He stayed with us for a good hour or so showing us parts of our home we had no clue about. I could see Kevin truly took pride in his work and the home he built for us!! We thank you Kimberlee and Kevin Rocca for our home!

ron + tish
living/kitchen/dining
fireplace design+remodel
I first met Kevin and Kimberlee Rocca at a Parade of Homes open house. They have since completed 2 remodels on my home, and I have been very happy with both outcomes! Kevin and Kimberlee are a great team and were present throughout the whole process. After understanding my wish list, design style, and budget, they offered ideas and possible solutions to complex house updates. A plan and time frame were then determined, and a contract was drawn up. Throughout the construction process Kimberlee continued to help me with modifications and additional design choices as the need arose. She could often foresee what I would like better than I could with her great artistic eye! I am very thankful to have found the Roccas and would recommend them to anyone. They have given my house added functionality and character helping me to convert my house into my home.
susan + puff + clarance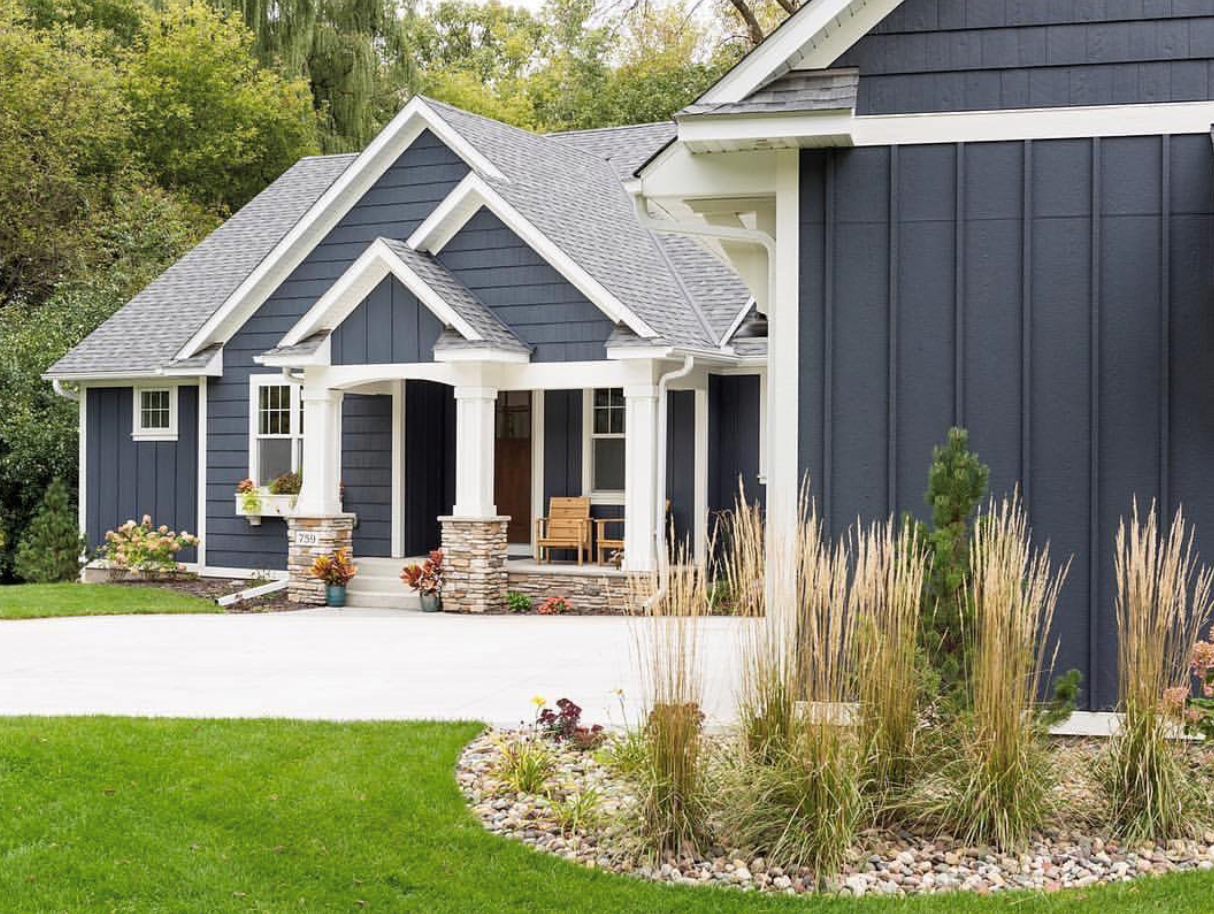 design+build new construction custom home
My wife and I hired Rocca Custom Homes to build our custom home last year and we couldn't be happier with the experience and outcome that we had. We were especially happy with the fact that we spent lots and lots of time in the plans and specs stage with them to work out all the details prior to moving any dirt. This allowed us to fully think about and understand our various options, and also have a more realistic view of where we were at in terms of budget. Most builders want to just quote a base price, start building as soon as possible, then figure out later whether changes can be made, and at what cost. In addition, our lot was unusually steep for a residential lot and they provided great solutions to still make the yard usable and functional for our family to enjoy. Another tremendous advantage was that Kimberlee is extremely talented with design, color, and decor and literally selected all of our paint colors, and even gave input on furniture that we were going to buy for the home. Her eye and experience helped our home flow well and have a cohesive look and feel. If we would have picked everything on our own, I'm confident that the finishes and colors would not have blended together nearly as well. Our post closing experience has been equally as impressive, with very few problems with our home. The minor things that need to be corrected have been quickly addressed and remedied to our satisfaction. There is no doubt that if we build a home again in the future, Rocca Custom Homes will be the only call we make.
michael + maureen
design+build new construction custom home
We chose to build our new home with Rocca Custom Homes in 2012 and it was truly a great experience working with Kimberlee and Kevin throughout the entire process. We especially liked their philosophy of doing the hard work and tough decisions (floor plans, design ideas, interior/exterior finishes, budgeting, etc.) BEFORE starting to build the home. This methodology made the actual build process much less stressful, with very few surprises or changes of design and/or budget. We were very pleased with the updates and communication throughout, and the professional manner with which they carried themselves was top notch. In addition, Kimberlee's background in design was priceless in helping put together our floor plan and making sure the selections we were making were cohesive throughout the entire home. There is no doubt that we made the right decision and couldn't be happier with our Rocca custom home.
eric + kellie
rocca select new construction move in ready home
We are lucky to live in a beautiful Rocca Home. The quality of the craftsmanship is impeccable. The house was built with a perfect blend of artistry and practical design. I get to live in a home where every day when I come home I have a second that I think, "I'm so lucky to live here". Although the house was built prior to our purchase we still got to work with the Roccas. They were wonderful to work with through the inspection and sale process, as well as be available for our questions after we moved into the home.
Joel + Kaitlynn